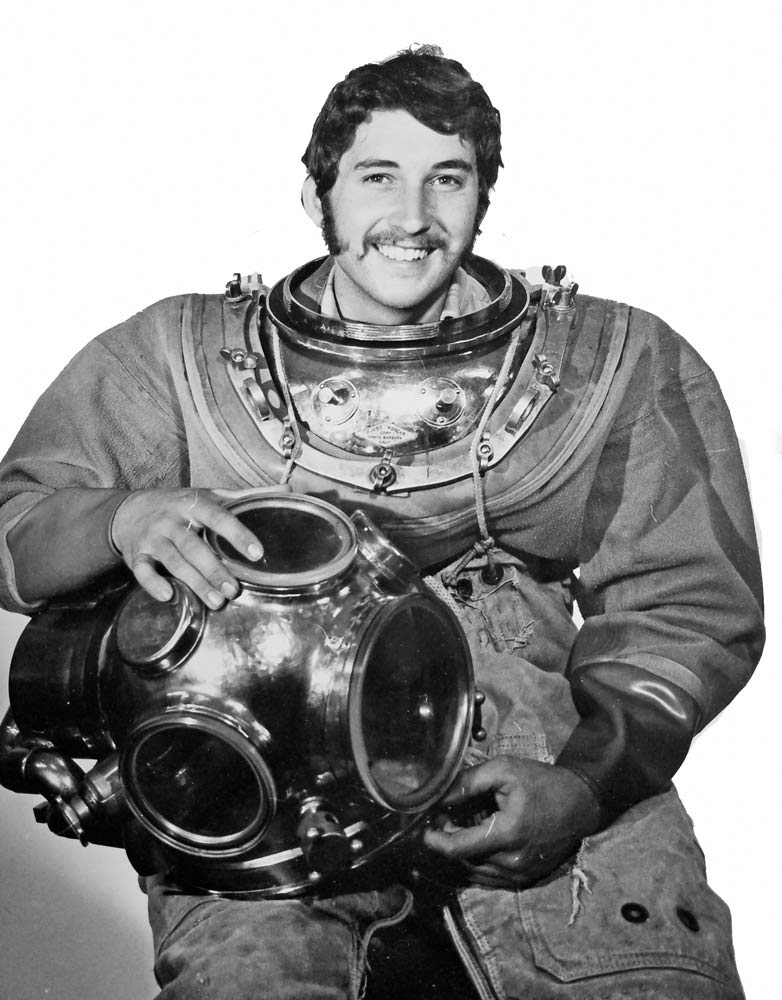 The deep-sea diving industry relies heavily on robots and unmanned submarines today, but 50 years ago, when Phil Thompson began his career in commercial diving, the work was all done by humans.
During the 1970s, the world of diving was a new frontier for industrious individuals and companies. There was work to be had, mainly in subsea pipeline installation. The technology was quickly evolving and there was always a demand for safer, and more efficient ways of getting the work done. Phil made a name for himself early on as one of the first divers to try a new experiment in diving technology (closed-circuit rebreathers) although the experiment did not go as planned. He even ventured into the realm of personal luxury submarines.
Phil's career is a story of perseverance, courage, leadership, coincidence, and fate. From the Gulf of Mexico to the North Sea, the Pacific Ocean to the Red Sea, and everywhere in between, Phil experienced everything from mysterious ocean creatures to plane crashes and near-fatal disasters. He was always guided by his most trusted attribute—his intuition.
Most of the ocean floor is still yet to be explored, as humans do not belong hundreds of feet below sea level. Yet some, like Phil Thompson, have spent decades in these obscure and dangerous parts of the planet — places where no human has walked before.
Find Phil's book "Where No Human Has Walked Before" on Amazon at: https://www.amazon.com/dp/B0B1DWGKSF. 
"Where No Human Has Walked Before" © 2022 Life Writers LLC and Phil Thompson