By Steve Lewis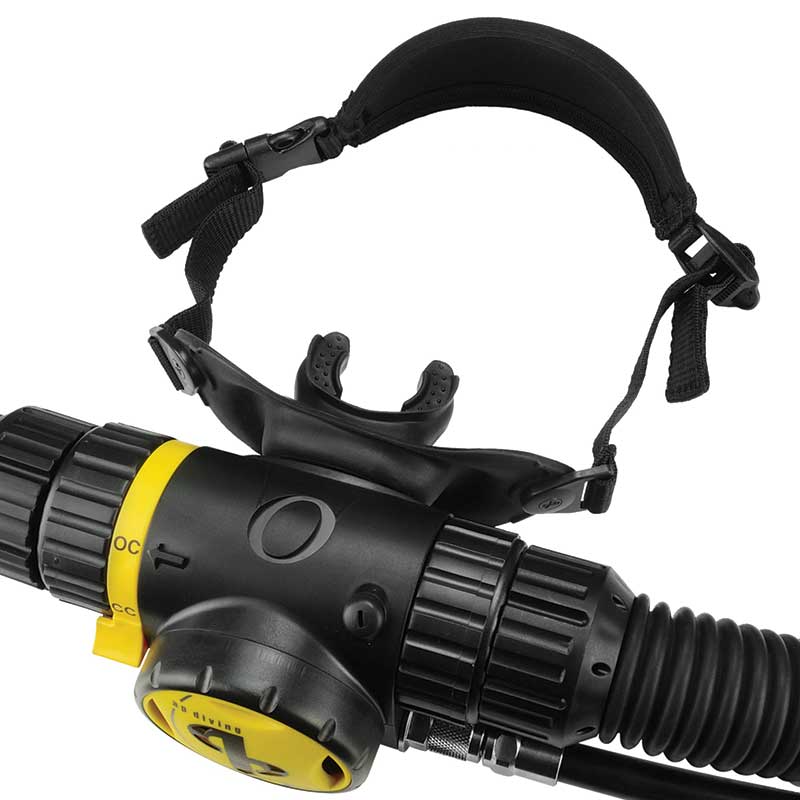 If you dive a Closed Circuit Rebreather (CCR), there's a good chance that during the next few months, you're going to be hearing more and more about mouthpiece retaining straps. Even if you don't dive a CCR, you'll probably notice the campaign and by the time you read this, it may have started.
A few background notes. A Mouthpiece Retaining Strap (or MRS—yikes, another acronym to remember!) is a device designed to keep a rebreather mouthpiece in place in the event of the diver losing consciousness. If you have no clue why on earth a CCR diver might 'fall asleep on the job', as it were, and why an MRS is being promoted, a little more background might help explain the focus.
Rebreathers are great. When they work, they are an awesome tool that can give divers the Willy Wonka golden ticket to gain access to places and things that regular visitors to the 'Chocolate Factory' simply do not get to see. Bottom time can be extended from minutes into hours, even at considerable depth, and silent operation translates into interactions with marine life that is not possible with traditional open-circuit gear.
However, there is a downside. A CCR can trick its user into thinking all is well, and there's plenty to breathe, when in reality the gas it's delivering is not fit for purpose at all. There are 'options', but the Coles Notes version is that the diver can lapse into unconsciousness because of hypoxia, hypercapnia, or hypoventilation. Consequently, the mouthpiece can fall from the diver's mouth and the poor diver can ingest water and drown. It has happened frighteningly frequently. Accident reports about CCR fatalities often contain phrases that read something like: "When I turned around, I noticed my buddy was slumped in a heap with the mouthpiece out of his mouth."
And so, an MRS—while not a solution for the faulty gas problem—does have the potential to keep the at-risk diver alive long enough for a rescue, modification to their breathing gas by a buddy, and evacuation to fresh air. 
By no means is an MRS touted as a silver-bullet answer, but there is documented evidence that it has saved lives.
At this point, you may be asking yourself why MRS aren't standard issue on all CCRs, because they most certainly are not.
One of the consensus recommendations of the Rebreather Forum 3.0 in May of 2012, was research into whether an MRS "would provide protection of the airway of an unconscious rebreather diver." Current events and the push to promote the use of MRS in CCR diving suggests that further research is not required.
About time.
This is one 'industry push' that I'm 100 percent behind. Let's make this happen folks. 
Steve Lewis is an author, cave diver, life coach and a Fellow of the Royal Canadian Geographical Society. His day-job as Director Diver Training for RAID International keeps him busy, but not too busy to meditate daily using yet another method of focusing his mind!
The post A lifesaver… so why the reluctance? appeared first on DIVER magazine.