Top 5 Islands Diving Destinations in Malaysia for 2023
Tropical, picturesque and bountiful in nature – this is Malaysia. As the new year dawns, our travel bug for new diving destinations begins to spark. Southeast Asia is gifted with some of the most formidable diving locations in the world, but what about Malaysia? Despite being commonly overshadowed by its counterparts, the country can be considered the hidden gem of the region.
The country is gifted with some of the most spectacular dive sites throughout Peninsular Malaysia and East Malaysia, packing a serious punch for epic biodiversity and pristine ecosystems. Here are our top 5 diving destinations in Malaysia:
Sipadan Island & Mabul Island
It's impossible to not mention these two formidable diving locations from any top 5 diving list in Malaysia. Both are very close to one another and are practically inseparable. Even if you just plan to visit Sipadan, in most cases, you'll also visit Mabul Island.
Located in the Celebes Sea, Sipadan Island is regarded as one of the best diving locations in the world – an all you can see buffet in marine life amongst a healthy biomass of majestic coral reefs and walls, where more than 3,000 species of fish and hundreds of coral species can be found. Visit schools of sharks and barracuda, manta rays, devil rays and thousands of green and hawksbill sea turtles in this marine paradise. Advertisements
On the contrary, Mabul Island has made a name for itself as an amazing muck diving spot. Take the picture-perfect shot of eye candy macro species that dwell in its reefs, like nudibranchs, blue-ringed octopus, flamboyant cuttlefish, seahorses and more. Please note, the islands are closed for recuperation during December.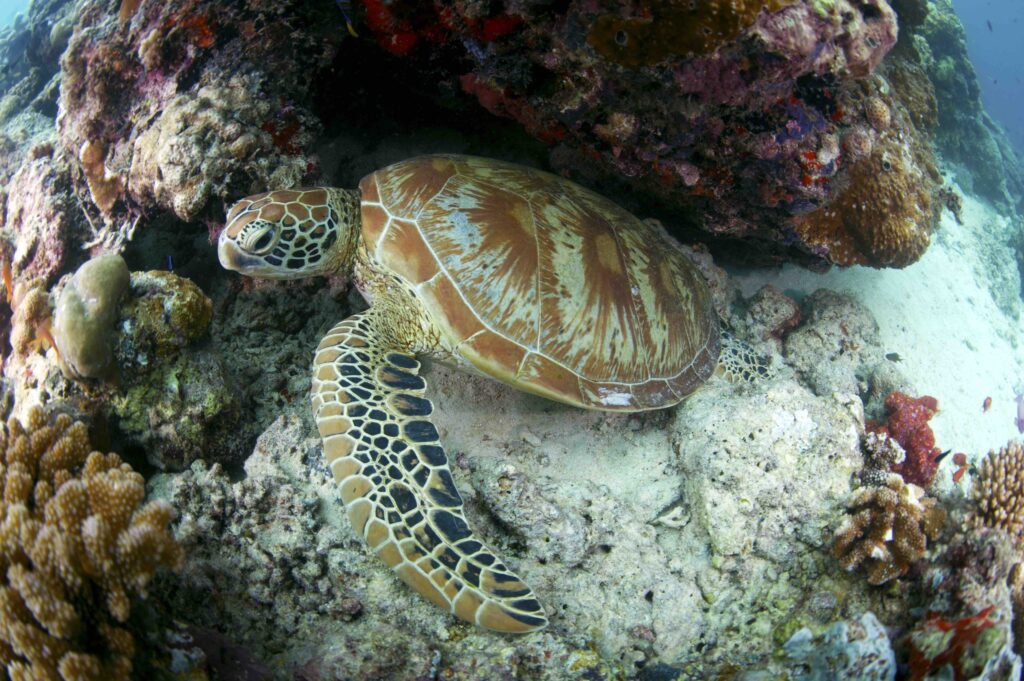 Lankayan Island
Lankayan Island has 14 dive sites and a kaleidoscope of marine life. Located in the turquoise waters of the Sulu Sea in Sabah, Malaysia, divers can experience sunken wrecks, a myriad of macro marine life and long stretches of coral! Common sightings include, giant groupers, clownfish, pufferfish, lionfish, tiny ribbon eels, sharks and sea turtles. The island is also a popular nesting place for endangered Green and Hawksbill sea turtles during June to September, as well as being known as the best dive location in Malaysia to find whale sharks – often found between March and May.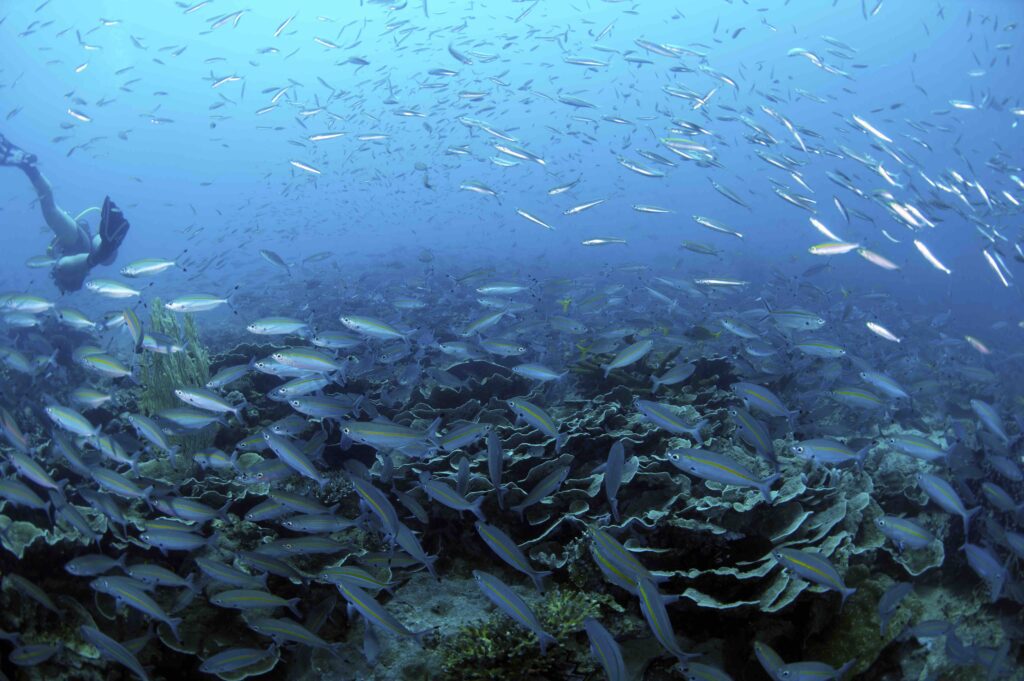 Tioman Island
Advertisement
Advertisement
Tioman Island is a small island in Rompin District, Pahang, Malaysia. A densely forested island surrounded with 25 spectacular diving sites with coral reefs teeming with colourful fishes. Divers will traverse through large boulder fields covered by hard and soft corals, underwater caverns and crevices, monumental pinnacles and numerous WWII sea wrecks like submarines and battleships. At Tioman Island, divers will be met with barracudas, rainbow runners, reef sharks, manta rays and moray eels.
Redang Island
Located off the coast of Terengganu, Malaysia, in the South China Sea, Redang Island is one of nine islands that form a marine sanctuary park in the east coast of Peninsular Malaysia.
Out of the nine islands, it's can be regarded as one of the best diving spots, due to its access to 30 dive locations that are all filled with beautiful hard and soft corals and marine life, such as turtles, reef sharks, giant stingrays, octopus, angel fish, Christmas tree worms barracuda, rainbow runner, nudibranchs and possible encounters with whale sharks towards the end of the diving season. There are two historical shipwrecks that lay on the seabed for you to explore – the H.M.S. Prince of Wales and the H.M.S Repulse. The island is closed between November – February due to monsoon.Advertisements
Layang-Layang Island
At 300km northwest of Kota Kinabalu in Sabah, Malaysia, is an isolated airstrip on an island, named Layang Layang Island. Unusual is what best describes Layang Layang Island, with little more than just an airstrip and a resort. But don't let that deter you from visiting, because what hides beneath its waters are 2000km of steep oceanic walls that inhabit untouched pristine environments.
It is a favourite diving destination for spotting schools of scalloped hammerhead sharks and other big schools of fish like grey reef sharks, leopard sharks, silvertip sharks, seahorses, cuttlefish, jacks and barracudas. There are also frequent visits from manta rays, pygmy devil rays, eagle rays, marbled rays and rare sightings of whale sharks and orcas.