Belgian technical diver, underwater photographer and explorer Vic Verlinden will be talking about the iconic Lusitania at the GO Diving Show in March.
Vic will be appearing on the Tech / UK Stage on Saturday 4 March. His topic will be the Lusitania, undoubtedly one of the most-important shipwrecks in the world.
This 250-metre-long ship was torpedoed in World War One with the loss of more than 1,200 souls, and was the disaster that prompted the United States of America to join in the war in Europe.
The wreck lies at a depth of 92m off the coast of Ireland, and Vic dived the vessel's remains for five years in a row, completing some 25 dives as he collected a series of outstanding images for his unique book, Lusitania: The Underwater Collection.
He is joined on the Tech / UK Stage over the weekend of 4-5 March at the NAEC Stoneleigh by the likes of Leigh Bishop, John Kendall, Tim Clements, Sally Cartwright, Lanny Vogel, Clare Dutton, Rannva Trofrio Jormundsson and Maria Bollerup, Tiffany Norberg and Roisin Maddison.
Tech / UK Diving Stage
Saturday 4 March
10.45am-11.30am – TECH John Kendall – Archaeology in the dark – Digital mapping in
flooded caves
11.45am-12.30pm – UK Tim Clements – What happened to early season diving in Scotland?
12.45pm-1.30pm – TECH Vic Verlinden – Diving the Lusitania
1.45pm-2.30pm – UK Sally Cartwright – Denial and decompression illness
2.45pm-3.30pm – TECH Lanny Vogel – HMS Bounty – the challenges of remote diving expeditions
3.45pm-4.30pm – UK Clare Dutton – Building a business in the dive industry
Sunday 5 March
10.45am-11.30am – UK Leigh Bishop – Great British wrecks
11.45am-12.30pm – TECH Rannva Torfrio Jormundsson / Maria Bollerup – Expedition Buteng
12.45pm-1.30pm – UK Oli Van Overbeek – Life after COVID – the changing face of UK diving
1.45pm-2.30pm – TECH Tiffany Norberg Subject – TBA
2.45pm-3.30pm – UK Roisin Maddison – The challenges of shooting photographs in UK waters
GO Diving Show – tickets now available!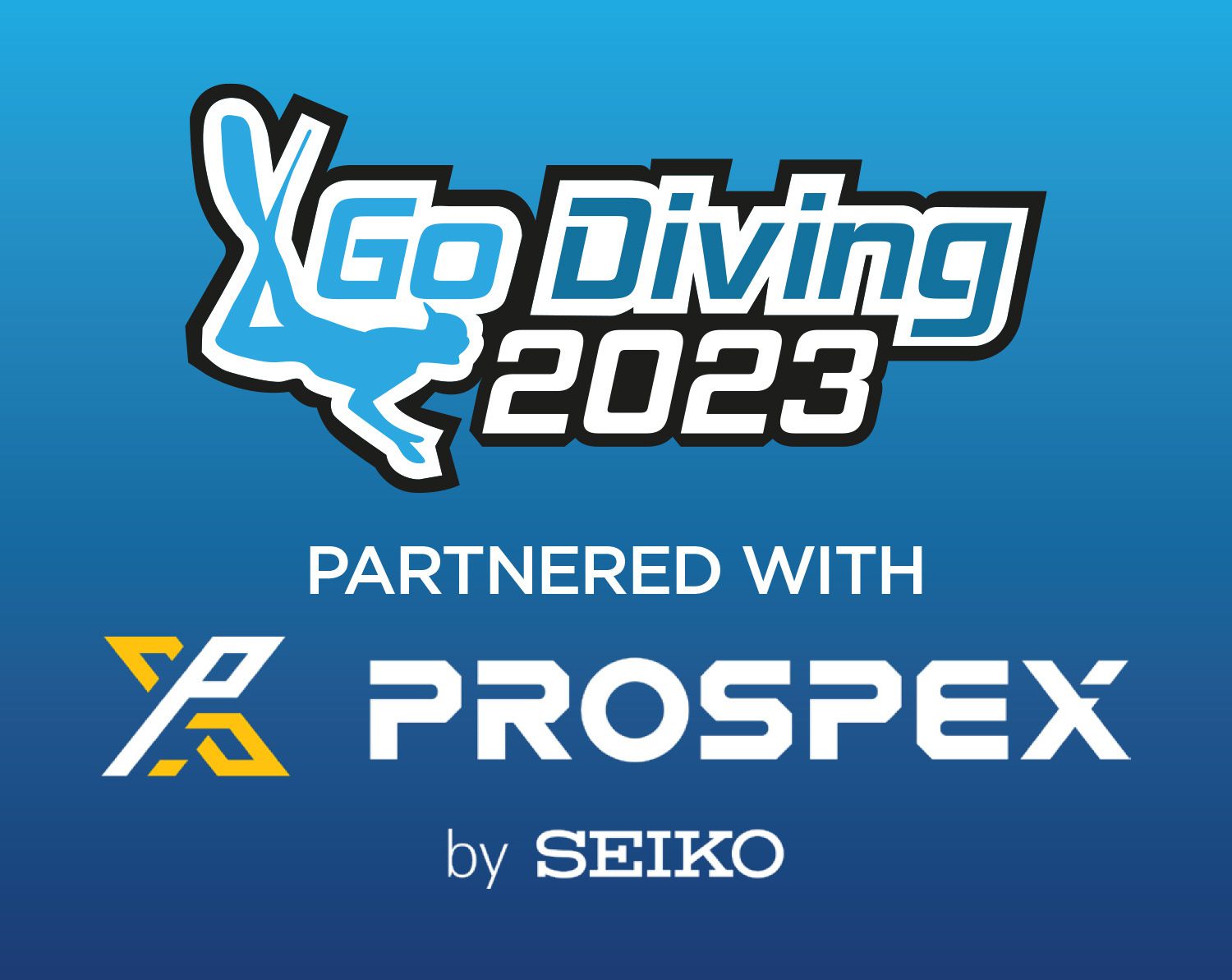 Tickets are now available for the GO Diving Show, partnered with Seiko Prospex, which is on 4-5 March 2023 and is once again taking place at the NAEC Stoneleigh, on Stoneleigh Park, slap-bang in the middle of England. Tickets are £15 per person, and group discounts are available, so rustle up your dive club or dive centre members and plan a great day out to kickstart the UK season. Remember, complimentary parking is included in your ticket price!