The Ocean Film Festival's 10th-anniversary tour takes place in the UK between September and November with a two-hour assortment of ocean-themed shorts.
The festival originated in Australia, and over the decade the organisers say it has showcased films from 89 independent film-makers in 14 countries, and donated more than £21,000 to ocean conservation. The tour is supported by the Marine Conservation Society and presented by diver training agency PADI.
"We started the Ocean Film Festival World Tour with big dreams, not only to inspire the world to explore and enjoy our oceans, but also to protect and respect them," says festival founder Jemima Robinson. 
"With a passion for film and all things ocean, I wanted the Ocean Film Festival World Tour to become an avenue for bringing people together to celebrate Mother Nature."
Films are introduced by a compère and and each screening features a prize giveaway. This year's line-up includes Broken Breath (25min), which follows Italian freediver Mike Maric, who was left by an accident unable to hold his breath even for 10 seconds. His recovery involved dolphins.
Hypnotise (4min) features the 130m artificial reef HMAS Brisbane, said to host more than 200 species of fish on Australia's Sunshine Coast. Truluck (22min) tells the story of Steve Truluck, reckoned to be one of the UK's best whale-watching guides and one with a knack for locating killer whales; while The Custodians (17min) are Scots "restoring their local waters one seagrass bed at a time" which, of course, involves scuba diving.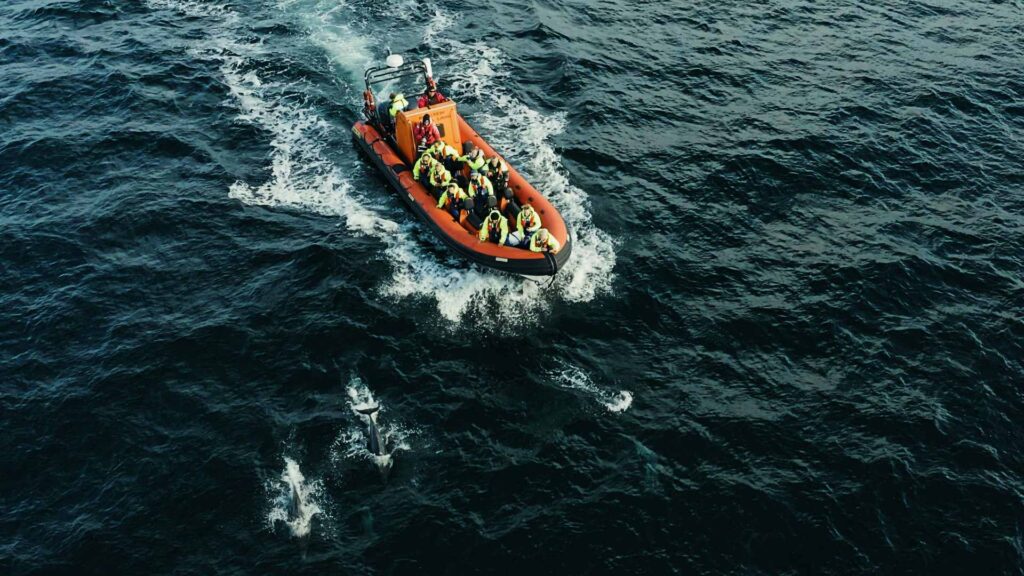 Bluetits (11min) is an international wild swimming group for women with around 100,000 adherents that originated in Wales; while Two Kinds Of Water (21min) deals with fishing communities in Senegal. The Storm Chaser (7min) is about extreme windsurfer Thomas Traversa, whose obsession is in the title; and Salty Sea Dogs (8min) showcases a surfing dog called Spike. 
The tour includes 20 dates mostly around southern England, with one in Porthcawl in Wales, kicking off in Southampton on 19 September and ending in Christchurch on 23 November. To find out more, watch the trailer and book tickets (prices vary with venue), visit the Ocean Film Festival site. 
Also on Divernet: New on Netflix: The Deepest Breath, 20 titles for divers streaming on Netflix, Dive Odyssey: Behind the scenes, Torbet 360: Virtual cave-diving, Last Breath, Review of the original film