Volunteer divers from Ghost Fishing UK are heading to Shetland on a six-day mission – to help its fishing community clear giant gill-nets abandoned by what are said to be non-UK vessels.
From 6-11 August the charity will be diving from the liveaboard Valhalla, which recently carried the technical dive-team that identified the deep-lying WW1 U-boat UC-55, as reported on Divernet.
Ghost Fishing UK says it is responding to reports from Shetland fishers that the discarded gill-nets are catching all kinds of wildlife as well as wasting commercial fish stocks. The fishers have been pulling in these nets, some weighted down with rocks, along with their own nets, and are then faced with the difficulties and costs associated with disposing of them. 
A pressure group called Fishing Forward UK, which has more than 3,000 members, called on Ghost Fishing UK trustee Christine Grosart to see if the charity's scuba divers could help out. 
"I was shocked to receive some pretty harrowing images of enormous gill-nets, dumped at sea, full of life including birds," said Grosart. "We have a good track record of working in Orkney, so figured Shetland should not be a problem for our team."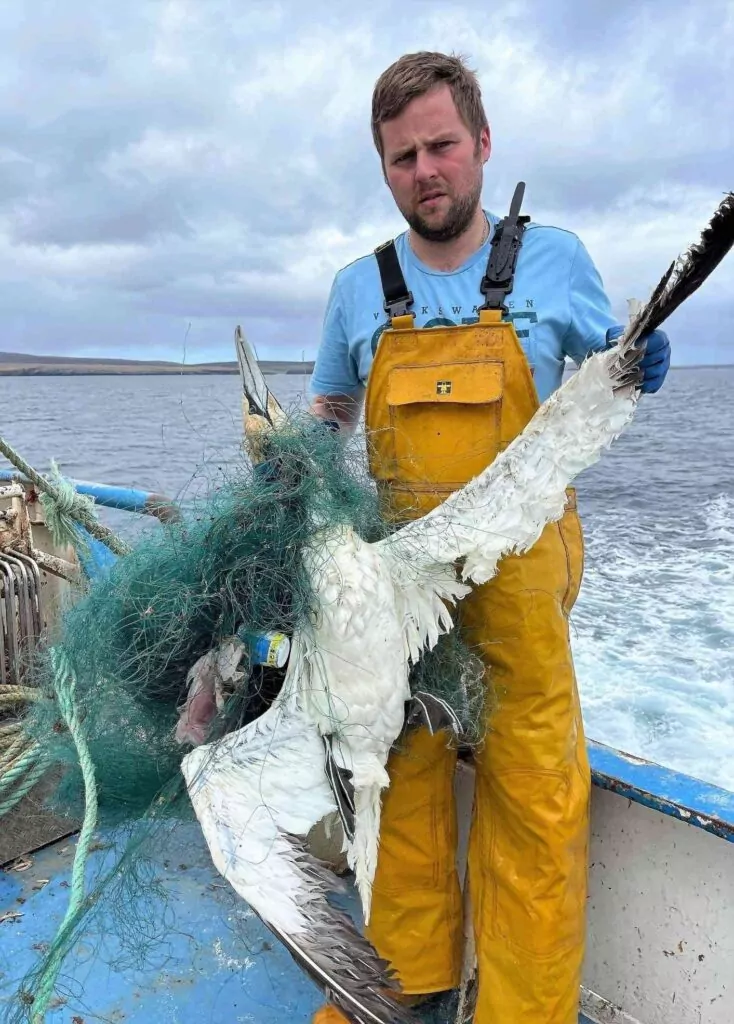 The divers hope to recruit volunteers to help sort and clean recovered ghost gear each evening, ready for it to be recycled back on the mainland. They are also asking the community to share the location of any fishing-gear lost in the 35m depth range.
Ghost Fishing UK has been clearing fishing-gear around the UK since 2015, recycling it and working in lock-step with fishing communities wherever possible. It now has more than 70 scuba-diving volunteer members it has trained to clear hazards safely.
"Since we won the Fishing News Awards a couple of years ago, attitudes have slowly been changing," says Grosart. "It is no longer 'us and them' when it comes to divers, conservationists and fishermen. 
"We all want the same thing: a healthy, thriving ocean. These large gill-nets are unfair, completely unmonitored and not only impact our fish-stocks for our own fishery, but are causing havoc with our wildlife. Our fishermen just don't use them, so we are sure they are not native to our islands."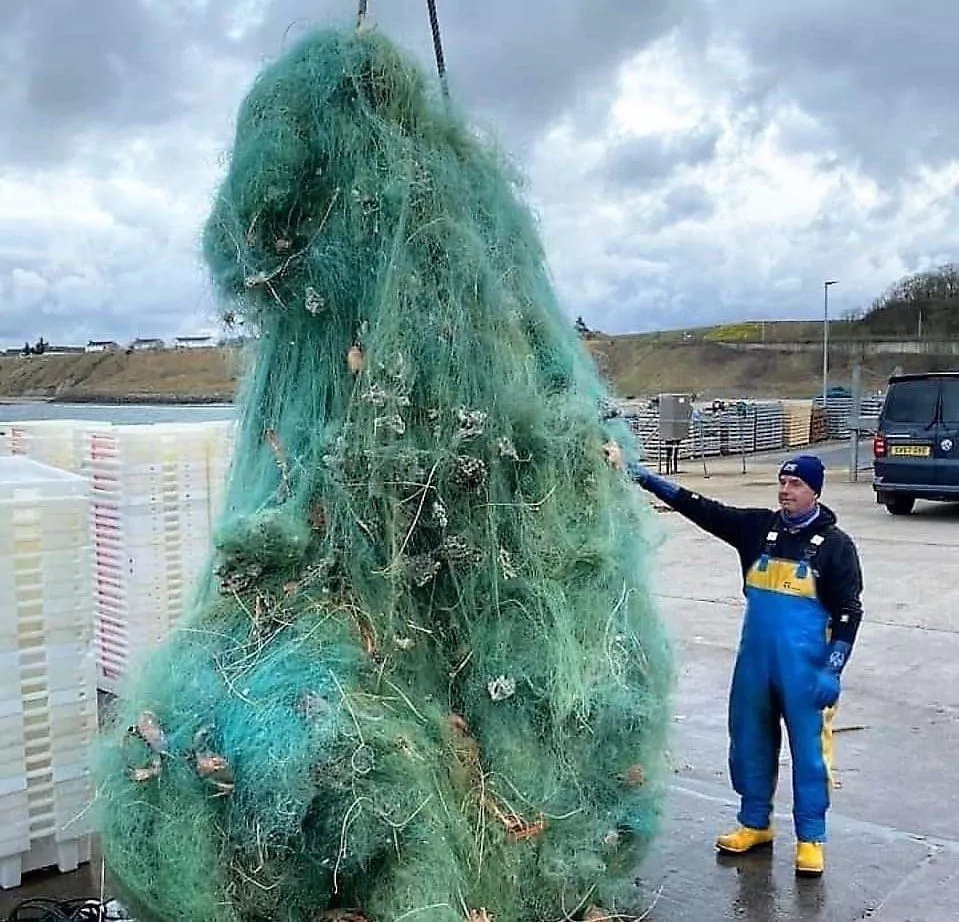 A Ghost Fishing UK outreach evening in Shetland's main town Lerwick on 10 August has already sold out, reports Grosart. "We are thrilled that we are going to have a mix of public, fishermen, divers and conservationists all in one place, working towards the same thing… it's going to be a groundbreaking evening."
Northlink Ferries, DFDS Haulage and other companies on Shetland are said to have offered their support, and crowdfunding to cover the cost of the boat and equipment has already reached £17,000 of its £20,000 target.
Also on Divernet: Ghost-fishing means plastics infest deep coral, 'Ghost-line could circle Earth 18 times', Ghost squad strips net off Lampedusa wrecks, Ghost Fishing divers net plastics award, Ghost divers collect nets – and data