Egypt has taken a leaf from the book of Jordan and started dumping retired tanks and other military vehicles in the Red Sea to keep scuba divers happy – and away from fragile coral reefs, at least for part of the time.
The artificial-reef project had been seven years in the planning, and it has now been four years since the armed forces transported a number of disused military vehicles to Hurghada in readiness. The Covid pandemic intervened, however, and only now has the "Underwater Museum" been inaugurated.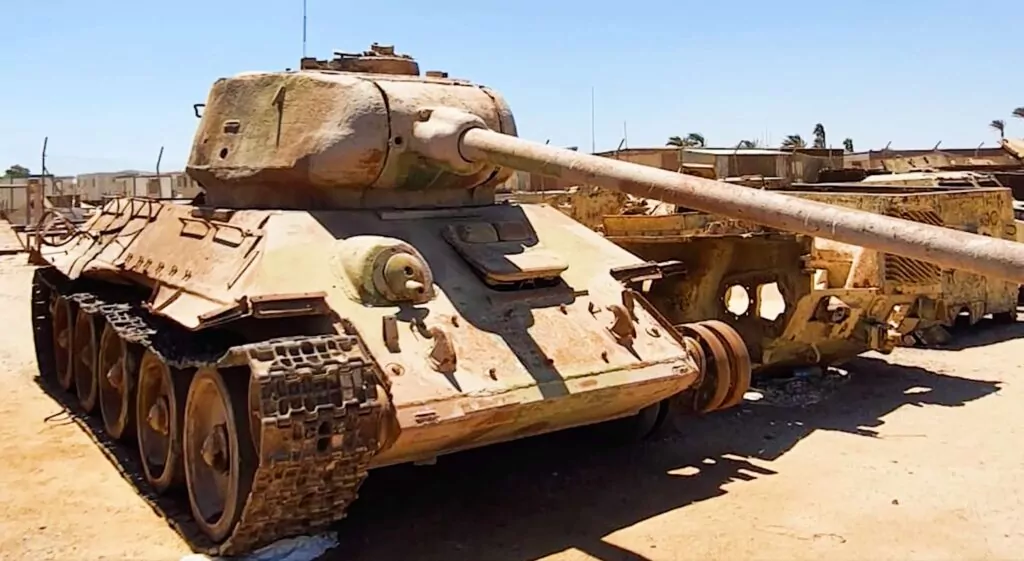 Five "exhibits" are being placed in each of three locations off the coast of Hurghada, at Sha'ab Al-Saqala, Uruq Al-Tawil and Erq Jame.
Overseen by Egypt's Environment Ministry and the Red Sea Governorate, the project has been co-ordinated by the Hurghada Environment Protection & Conservation Association (HEPCA), which says that the main objective is to divert divers away from over-visited coral reefs, as well as showcasing the role of the military in shaping Egypt's history.
An inauguration ceremony at Hurghada marina yesterday (4 July) involved Environment Minister Dr Yasmin Fouad, Governor Maj-Gen Amr Hanafi and visiting environment ministers from Jordan, Sudan, Yemen, Djibouti and Somalia.
"To sustain the reefs, an average of about 22,000 annual dives is optimal, but the sites near Hurghada record over 200,000 dives each year, which puts tremendous strain on the reefs," marine biologist Dr Mahmoud Hanafy, who works with HEPCA, told The National. "These alternative diving sites will attract at least some of those divers away from the worn-down corals." 
He also pointed out that new corals, algae and other small organisms would form over time on the museum exhibits and attract schools of fish. A second phase of the project is expected to be launched in 2024 to stock four other dive-sites off Hurghada.
Also on Divernet: Military hardware sunk for divers in Aqaba, A haven for hardware, Turkish tanks repurposed for divers, 'Aimed' tanks sunk to create Lebanon reef