"This is probably one of the most high-risk, complex and dangerous missions we'll do all year," said diving supervisor Staff Sgt Chris Miller, after an elite team of 25 US Army divers had spent nearly four weeks recovering ghost-fishing nets, some of them more than 150m long, from Puget Sound off the coast of Washington state.
The team had been hand-selected from the most experienced and skilled divers because of the hazardous nature of the mission, according to Staff Sgt Miller. He said it had taken more than 10 days simply to plan the dive schedule, because of the complexity of tides in the sound.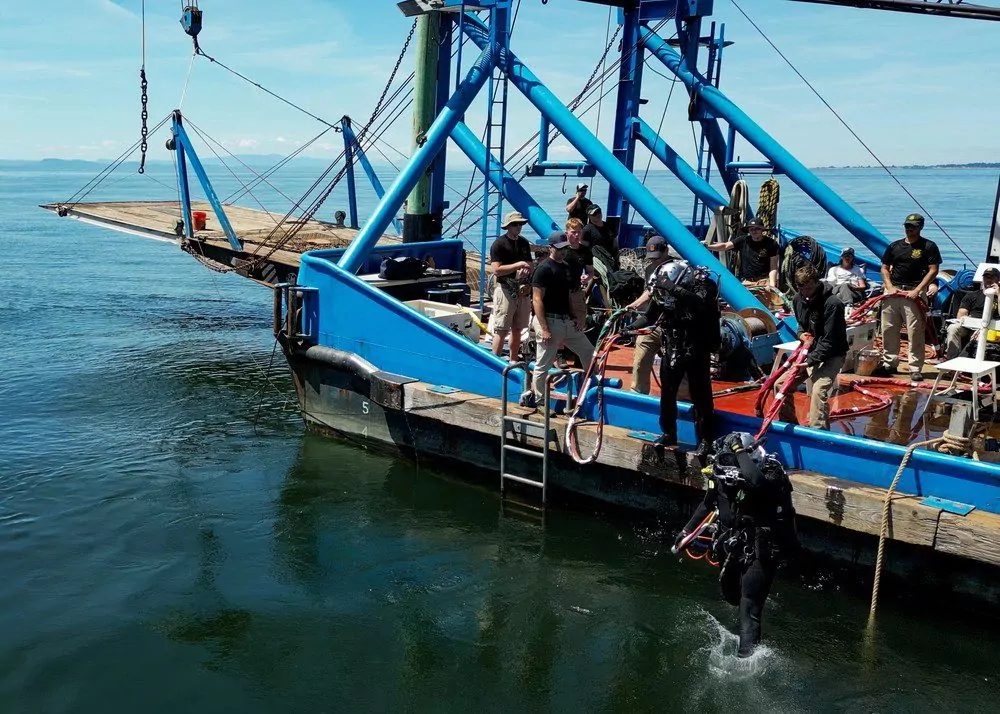 Marine conservationist Joan Drinkwin said that the nets posed a significant hazard to marine life such as Dungeness crab and listed rockfish in Puget Sound. "Derelict nets when they're in this kind of habitat roll up, damage the reef, damage other animals and impede access to the habitat for these different species," she said.
She added that it would have been cost-prohibitive, especially in terms of the requirement to have a decompression chamber at the site, to remove the nets without the army's help.
Through their involvement the divers earnt themselves a military occupational speciality as Engineer Diver. The unit can be deployed all over the world: "Anything a combat engineer needs to do that has to be done under water, that's what they send us out for," said one of its lead divers, Sgt Elis Lopez. "We do pier-demolition, construction, boat inspection and a lot of recovery and salvage work."
The ghost-net clearance was carried out in partnership with Washington State Department of Natural Resources as part of the US Department of Defence's Innovative Readiness Training Programme.
This is designed to enable divers to train on "mission-essential task lists, hone their skills and practise their operations in a real-world environment while simultaneously helping a state agency accomplish its goal of cleaning up its marine habitats".
Removing nets from Mars
In the UK, volunteers from Ghost Diving UK and Ghost Diving NL have combined to lift abandoned trawler-net from a wreck lying near St Mary's Lighthouse Nature Reserve off Blyth in Northumberland.
The operation was carried out from the dive-boat Spellbinder 2 and started with three survey dives. The 33m-deep steamship Mars was cleared of what was described as a massive net in a day, and the following day a nearby wreck, HMS Dolphin, had a number of gill-nets removed.
The 90m Swedish merchant ship Mars had been carrying wood-pulp to London when it was sunk by mines shortly before Christmas in 1939. Seven of the 16 crew died and the wreck is now very broken.
Dolphin was a casualty of the same mines laid by the U-boat U-22. A former liner employed in WW1 to service British submarines, it was being towed for use as a blockship in the Clyde. Little now remains of the vessel.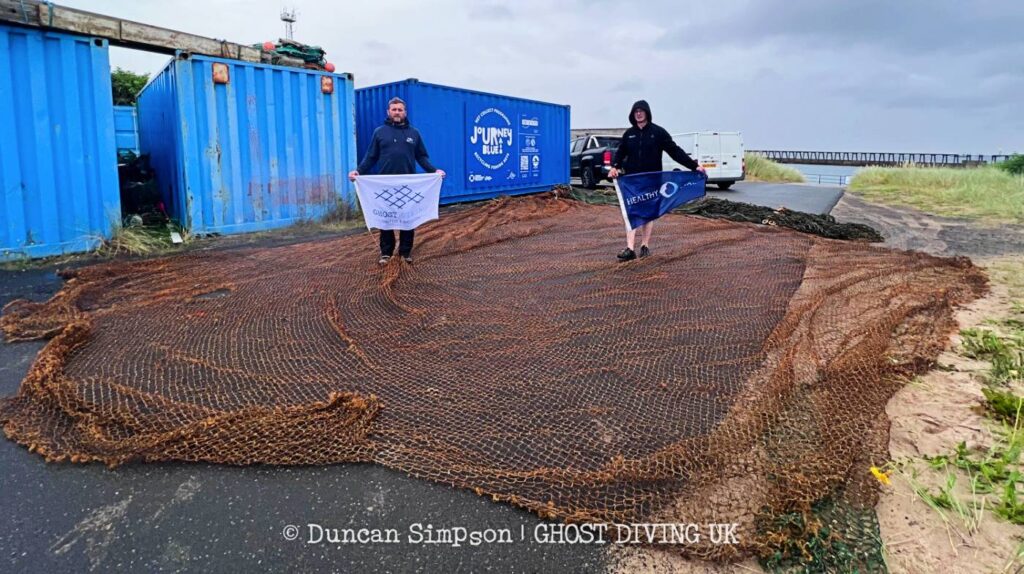 The ghost-net collected was taken for recycling through the Journey Blue net-collection programme in Blyth harbour.
The initiative started on 29 July, the day that another Ghost Diving project ended – an eight-day expedition involving divers from five countries removing ghost gear from WW2 shipwrecks in the Mediterranean between Lampedusa island and Tunisia, as reported on Divernet.
Also on Divernet: Ghost Fishing UK divers on Shetland net mission, Ghost divers collect nets – and data, 'Ghost-line could circle Earth 18 times', Divers bust ghost farm 2 in 'Return to Ithaca'