The newest and potentially densest hotspot for great white sharks has been identified – and it turns out to be in northern Atlantic waters, off Cape Cod in Massachusetts.
A team of researchers conducted an intensive "mark-recapture" survey to produce what they say is the first estimate of white shark abundance ever produced in the western North Atlantic. Now, after eight years of fieldwork and analysis, they have revealed that approximately 800 individual sharks visited Cape Cod between 2015 and 2018.
The long-term study was led by Megan Winton, research scientist at US charity Atlantic White Shark Conservancy (AWSC), working with Prof Gavin Fay of the University of Massachusetts Dartmouth's School for Marine Science and Technology (SMAST), where Winton is a PhD candidate, and noted shark researcher Dr Greg Skomal of Massachusetts Division of Marine Fisheries. 
Cape Cod had been emerging as a seasonal aggregation site for white sharks, but the team wanted to obtain accurate data to inform conservation and management measures.
Initially photography and video footage was used to identify the distinctive physical features of 393 individual sharks. However, because this approach did not make full allowance for the great whites' migratory behaviour, the researchers undertook an intensive mark-recapture survey.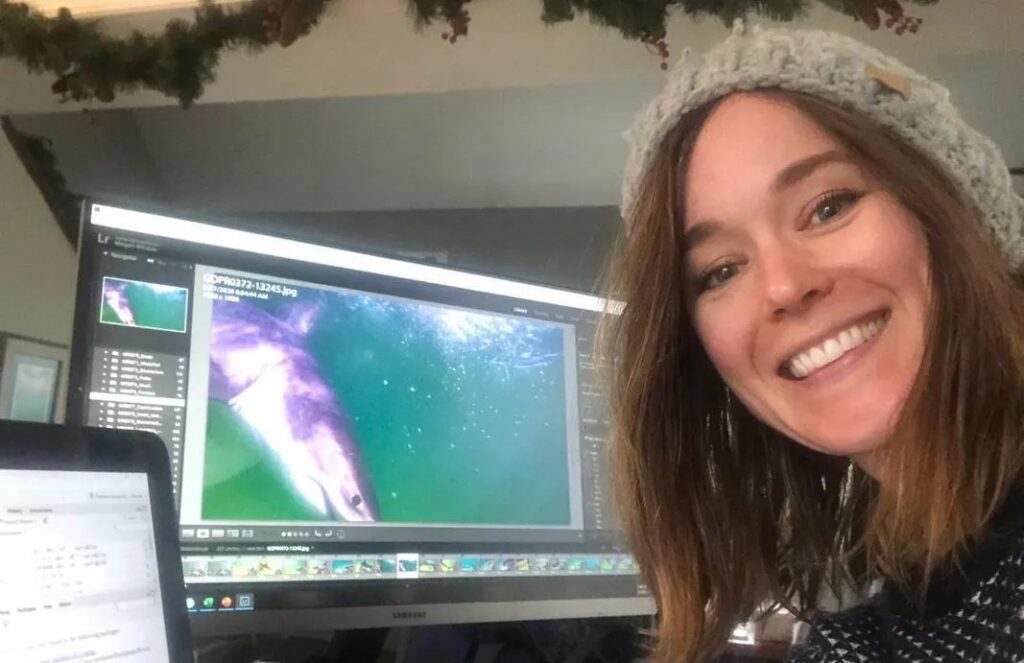 This technique involves capturing and tagging a number of individual sharks before releasing them back into the population. As further groups are captured for tagging, the proportion already tagged is noted and, the bigger the population, the fewer tagged sharks are likely to be recaptured. 
Altogether 130 research trips were carried out in the process of developing a reliable model that would accommodate shark movements in and out of the surveyed area, and variations in residency and habitat use. This has now resulted in the "superpopulation" estimate of 800 individuals, with the sharks tending to arrive when sea temperatures are warmest, in summer and early autumn.
More recent tagging operations have included attaching an accelerometer and camera for tracking the shark's activities from moment to moment.
"We've found that white sharks are more intelligent, more social and more numerous than previously known," says Winton. "Cape Cod is the only area in the region where researchers can feasibly monitor the population, and our estimates suggest that the Cape is among the larger white shark hotspots worldwide, which is good news from a conservation standpoint."  
Concerns about public safety have been expressed around Cape Cod over the past decade as increasing numbers of sharks were spotted, and especially after a fatality occurred in the region at the end of the study period in 2018. However, the team underline in their report that the risk to recreational water-users from great white sharks remains low. 
The sharks arrive with a rich diet of seals and smaller marine life in mind. They are thought to have been increasingly attracted to Cape Cod because of its recovering population of grey and harbour seals, which had been hunted almost to extinction in the region before the US Marine Mammal Protection Act came into force in the early 1970s. The regional population of these seals is now thought to number 30-50,000.
The great white shark study is published in the journal Marine Ecology Progress Series. 
Explore 'first-of-kind' 3D shark models
The Swiss-based Save Our Seas Foundation (SOSF) has added new interactive 3D white shark and manta ray models across various platforms on its World of Sharks website. Visitors are invited to investigate the biology and evolution of sharks and rays by rotating what SOSF calls its "first-of-their-kind" models online. 
The website includes infographics, podcast episodes, species cards and topic pages. "We wanted World of Sharks to be the ultimate shark FAQ – created to answer all the questions people want to ask about sharks and rays," says CEO Dr James Lea. "The key to all our understanding of sharks – why they do what they do and what is needed to help them recover – relies on there being a foundation of basic, reliable life history information."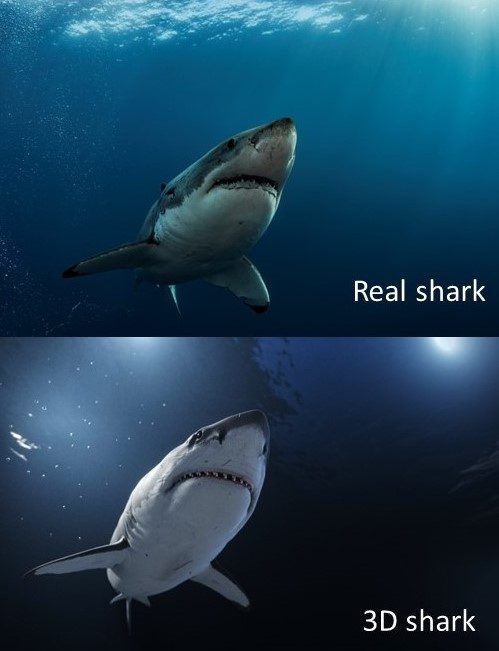 The 3D models were designed in collaboration with the SOSF by the Digital Life Project at the University of Massachusetts. Open-access, they are free to view and download for non-profit use.
Founded in 2003, SOSF's stated aim is to secure the health and sustainability of the oceans, and the communities that depend on them, for future generations. Its support for research, conservation and education projects worldwide focuses on endangered sharks, rays and skates, and it has permanent research and education centres in Seychelles, South Africa and the USA.
Also on Divernet: White shark cage diving set for Nova Scotia, How cage-diving can be positive for sharks, Diver's too-close whale encounter, Pirate bones found on Cape Cod shipwreck