No boat required, though some entries are easier than others: SOPHIE KENINGALE provides a local diver's perspective of some of the Canary Islands' hottest dive-sites
Welcome to Gran Canaria! Only a four-hour plane journey from England, the island has long golden beaches, an endless supply of (very strong) cocktails and unlimited all-inclusive hotels, putting it high on the list for those seeking a relaxing, sun-drenched holiday.
But what might come as a surprise is the world-class scuba-diving Gran Canaria has to offer. With a range of dive-sites, breath-taking volcanic rock formations, a vast variety of fauna and flora and warm subtropical water, it's an elite diving destination for experienced divers and beginners alike.
I'm a scuba-diving enthusiast who has lived on the island for seven years, and have been fortunate enough to get up close with all the dive-sites – which is why I feel qualified to share my top three shore-dives. So sit back, relax and let's dive – or rather walk – in.
Playa de Tufia
Tufia is a Spanish town known for its quintessential whitewashed houses and rustic beach vibes. It's a must-see even for those who wish not to dive but to immerse themselves in local culture.
Located on the east of the island and south-facing, Tufia is sheltered from any prevailing winds. This allows diving addicts like me to be able to take advantage of the site almost 365 days a year.
A gradual sloping descent combined with a number of different routes means that anyone from first-timers to professional divers can appreciate this dive-site. More experienced divers will be able to enjoy the Arena, a large rock formation at a depth of 22m, while beginners can explore the volcanic rock bay that is home to hundreds of small tropical fish. Tufia is also a wonderful site for snorkelling.
When you walk along the black volcanic sand and enter the water, you'll be surprised by the excellent water clarity. The combination of calm water and the pebble bottom composition ensures that you are greeted with clear turquoise water and can clearly see the small wrasse and damselfish nibbling on the reef below.
Tufia was created by a volcanic eruption, which makes for some pretty spectacular diving. You descend to find numerous rocky shelves that create the perfect home for octopuses, which we spot very regularly at this site. The overhanging rock formations create a perfect habitat for marine life to thrive, and it's a good idea to bring a torch to explore every nook and cranny.
Tufia never fails to surprise. My rarest marine species sightings on Gran Canaria have been at this site, including turtles, angel sharks and a manta ray. The tale of a lonely bull shark roaming the waters of the site still circulates among the dive-centres. 
Concrete evidence for this sighting is lacking, but it's a good idea to expect the unexpected in Tufia, because you never know what marine surprises lie around the volcanic corner.
Sardina del Norte
Sardina del Norte is a coastal town located in the north of Gran Canaria. If you're looking to escape the hustle and bustle of reality and escape to a traditional Spanish town, this would make the perfect diving location.
It is slightly more logistically challenging for me than my other two chosen dive-sites. It takes more than an hour to reach from where I'm based, at Maspalomas in the south of the island.
Once again, Sardina is suitable for all levels of diver. You can have a Discover Scuba Diving (DSD) lesson there, train for any PADI course or just enjoy some recreational dives. 
This site is special because the flat sandy bottom composition provides the perfect resting-place for sting rays and angel sharks. We are fortunate to spot bigger marine species regularly at this dive-site, but make sure to look closely, because the sandy bottom acts as the perfect camouflage for these majestic beauties.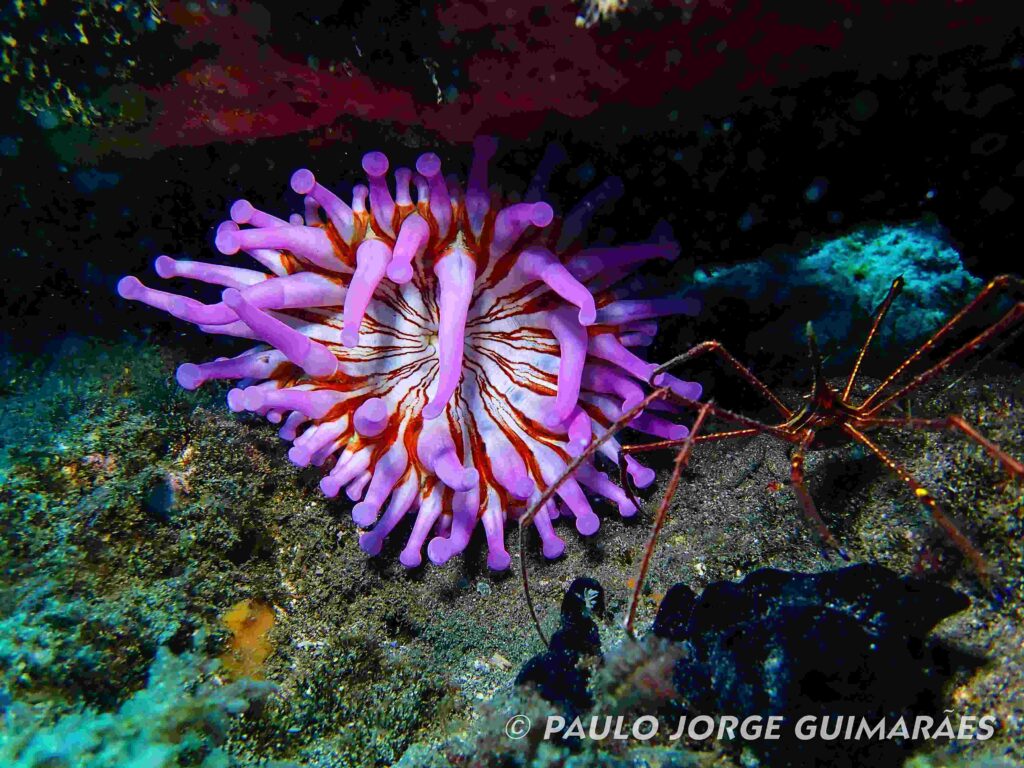 The easiest entry-point is from the pier. Hardly any walking, no rocks or pebbles, simply a giant stride and you're ready to dive into the crystal-clear water. The pier also makes a good spot for kitting-up, which means that you don't bring any Canarian sand with you into the shower afterwards.
Sardina is a picturesque dive-site, located in a beautiful area of the island that is definitely worth exploring. The town features traditional Canarian architecture, natural landscapes and fresh seafood restaurants and offers a breath of fresh air if you've been spending time in the more commercial areas of the island.
Its lovely beach means that proves is excellent for family-members who don't dive but still wish to accompany you.
El Cabron
Last but by no means least, no article about Gran Canaria's top dive-sites would be complete without the marine reserve El Cabron.
In 2006 El Cabron was declared a site of special scientific interest, and it's easy to see why scuba-divers from all over the world have taken a special interest in the site. With its dramatic volcanic rock=faces, caves and arches, it is arguably the most famous dive-site on Gran Canaria.
Among the many charms of El Cabron are the rustic and rugged rocky entry-points. These require more physical exertion than Tufia and Sardina, and for the diver to be comfortable in potentially wavy conditions.
It is not suitable for unqualified divers or those with little experience or who haven't dived in a while. That said, the blend of challenging terrain and an abundance of marine life ensure that the experience will be a satisfying one.
Why did El Cabron make my list? It is vast and offers many different routes and entry-points. You plan your dive depending on the weather conditions, and the various entry and exit points allow you to conduct drift-dives. If the conditions allow, you can even see the whole reserve in one dive!
The main reasons for my love of El Cabron, however, are its vast and dramatic rock formations. A common route we take is to follow the volcanic rock formation to the right, which means being overshadowed by a steep 20m rock that is home to octopuses, moray eels and much more.
Again, I recommend taking a torch and spending time exploring the whole rock formation, because there is always something new and interesting to explore.
There are believed to be more than 400 varieties of marine species to seen in El Cabron, these originating from the Atlantic, Mediterranean, Africa and Caribbean. This is partly because of the distinct habitat types, ranging from sand to seagrass and volcanic rock.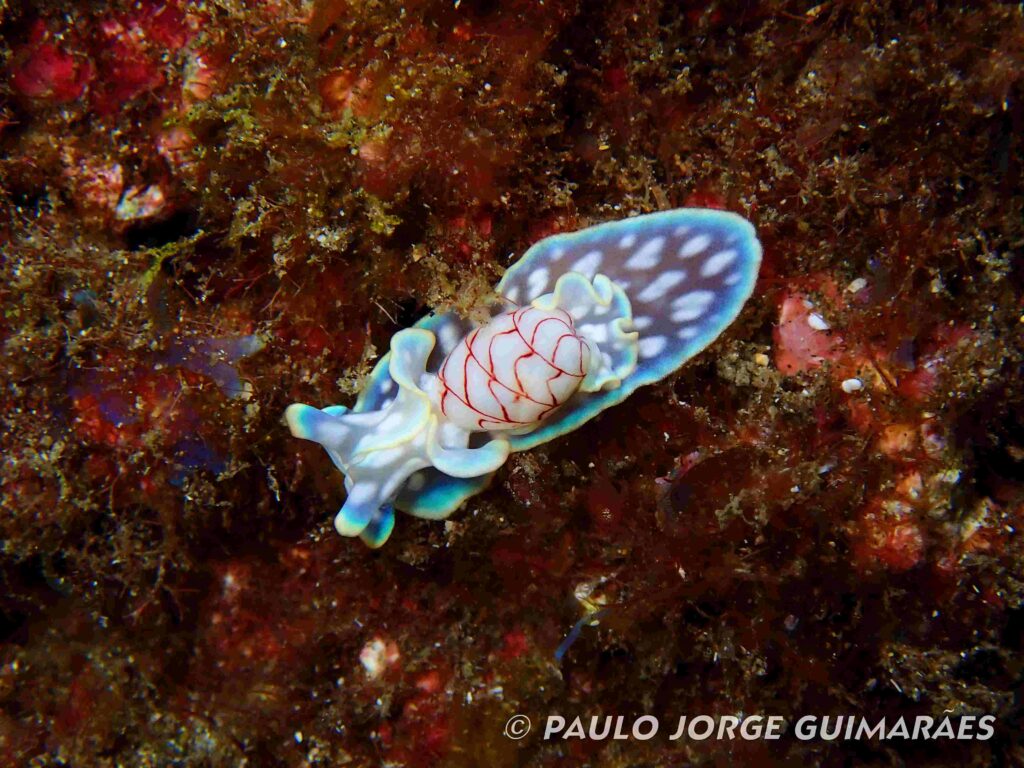 I recommend taking a macro lens to photograph the many nudibranchs and seahorses that call El Cabron home, but don't forget to keep an eye out for the sting rays, angel sharks and shoals of roncadores, or bastard grunt, that hide behind the rocks of the reserve.
It was difficult to limit this article to three dive-sites, given the plethora that Gran Canaria's 236km of coastline can provide, but if you are looking to experience the best marine life the island has to offer, these three have it covered.
SOPHIE KENINGALE works hard to share her passion for scuba diving through her blog posts and hopes to offer useful information for divers looking to experience what Gran Canaria has to offer. She owns and operates the Leagues Ahead Diving PADI 5* centre in Maspalomas with her partner James.
DAN Europe is celebrating its 40th anniversary by inviting scuba divers to post their number one (and two, three and more if they want) dive-sites on social media. It has created a Favourite Dive Site tool on which you can post and share your own favourites on social media in multiple languages.
You'll need to know the latitude and longitude of the site along with its name, general location and a photo. Hit the Generate Image button and your nominated dive-site will join hosts of others on popular social-media sites, says DAN.
Also on Divernet: Want to be friends?, Reserved for angels, Dive expedition to Lanzarote, Volcanic activity