Andi Cross had found success as a corporate growth strategist in New York, but when she turned 30 she decided that her career was ultimately unfulfilling, and decided to make a radical change.
She moved to Perth in Australia in 2018 to take up an ocean-based life. "Over the next five years, I pushed myself harder than I could have imagined," she says. While starting up a new growth-strategy consultancy she spent her spare time learning to swim properly and to freedive – and took up scuba diving.
Now she is leading Edges of Earth – a two-year round-the-world underwater expedition guaranteed to turn any scuba diver who loves to travel green with envy.
The ambitious nature of the expedition has now encouraged Scuba Schools International to announce an "Ambassador Partnership" with Cross, the first in its half-century as a training agency – and it comes despite the diver having crossed over to qualify as an SSI Divemaster only this April, in the opening stages of Edges of Earth.
As brand ambassador, Cross will represent the agency on her travels with the aim of encouraging more people to get into scuba, and existing divers to enter the professional sphere.
Edges of Earth has been conceived to take in 50 destinations – and Cross's team of five will now be kitted-out for diving the full range of sites "from tropics to tundras" on its itinerary by SSI's owner, the equipment brand Mares, part of the Head group.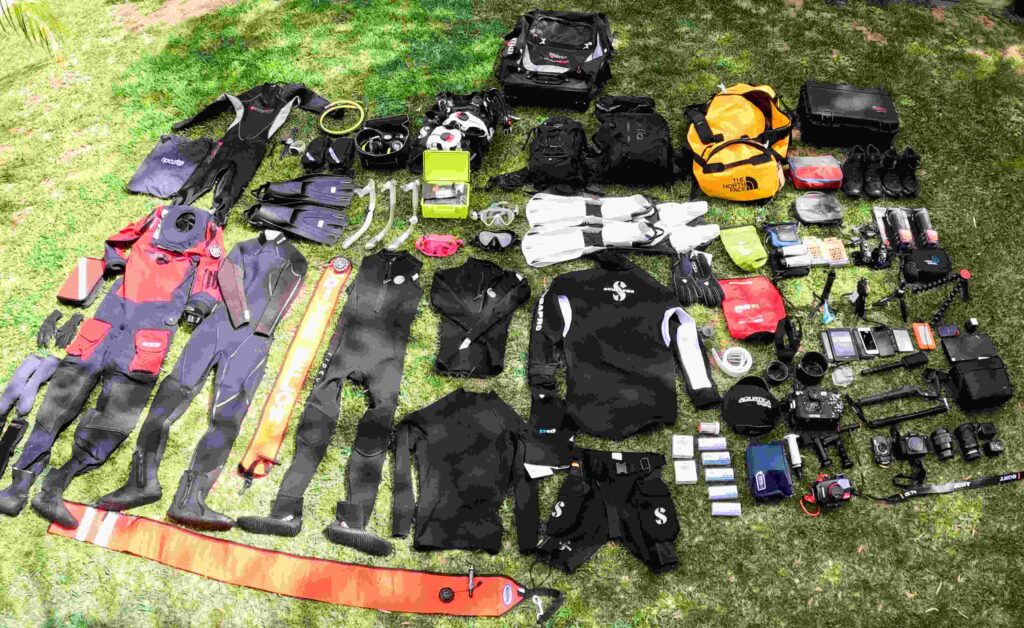 Edges of Earth is a self-funded independent production company. The other members of the team, who also have corporate marketing backgrounds, are creative director and lead photographer Marla Tomorug, Cross's husband Adam Moore, who she met in Bali in 2018 (logistics, equipment and safety leader), and another married couple, Jeff and Maddy Wilson, who are videography and social media leads respectively.
They are already four months into their project and currently diving in the Philippines, having spent time in western and southern Australia, Malaysia and the Pacific hotspots of New Caledonia, Vanuatu, Fiji and the Solomon Islands.
With the emphasis on "impact and adventure storytelling", Edges of Earth's mission is to drive the visibility of diving to businesses and ecotourism groups, says SSI, while inspiring young people to take more environmental action and opt for eco-minded travel itineraries. 
"When it comes to the ocean, we are often bombarded with messages of doom and gloom – while positive stories of impact tend to go untold," says Cross. "But there are many people contributing in unique and meaningful ways to conserve and restore the underwater world.
"These are the stories that SSI, Mares and the Edges of Earth Expedition team believe need to be told. This partnership is a testament to our collective passion for the sport of scuba, along with our shared desire to inspire ocean action.
"Since being on expedition for the past four months, I've met so many people around the world who have found their calling. They set a clear vision, did – and continue to do –) the work to make it possible, and now are living their passion every single day. 
"This work is not easy, and there's a lot of hardship and challenge that these people face on a daily basis. But they have found a level of personal satisfaction when they are able to blend their profession, passion and purpose."
From the Philippines the team are set to move on to Hong Kong, Japan, Vietnam, Cambodia, the Maldives, Sri Lanka, West Papua, India and the Andaman Islands and Dubai – and that's just the itinerary for the rest of 2023.
The Mares equipment will start to be supplied from September, when the team is on an expedition with Michael Barth, president of the Explorers Club chapter in Hong Kong.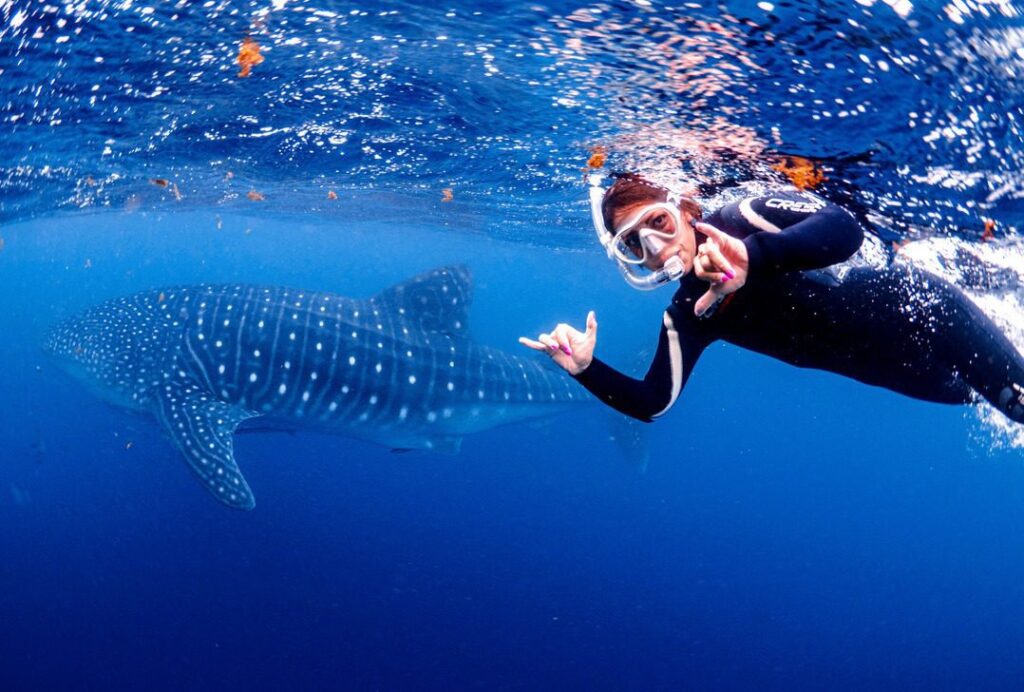 The first half of next year is devoted to the Americas – Florida, Cuba, Costa Rica, Hawaii, California, Dominica, Panama, Nicaragua, Honduras, Guatemala, Belize, both coasts of Mexico and Galapagos. 
Following a trip to South Africa & Mozambique, they turn their attention to coldwater diving to Alaska, Canada, Greenland, Iceland, the Azores, Scotland, the Farne Islands and Norway before returning to Western Australia and Christmas Island. Along with the shift from warm to temperate and ice-diving, "Mares will supply us with the necessary gear to ensure that we are prepared for all conditions", says Cross.
The tour wraps up in 2025, but not before spending a month each in New Zealand, Antarctica and Palau, and then Thailand, Malaysia and Raja Ampat. Stories from each stage of the tour can be followed at the Edges of Earth site and on social media.
Also on Divernet: SSI Explorers launched for junior divers, SSI partners with Virtual Divers International